Friday, April 25th, 2014
We spent a fun filled weekend last week in Cincinnati celebrating Jack's graduation from University of Cincinnati…  hurray!  Sophia, Mom, Dad and myself took off from Euclid on Friday around 12:30, following Courtney and Grace who departed the previous day on a two-day college visiting trip to Wooster, University of Dayton, Miami of Ohio and University of Cincinnati.  Claire and Sean also hit the road about 30 minute after us after working for a half of day.  It was an awful drive through Ohio with nice weather but several standstills due to accidents and heavy traffic in Cleveland, Columbus and Cincinnati.  We were happy to arrive at the Embassy Suites across the river in Kentucky around 5:45 just in time for Manager's Reception cocktail hour – everyone's favorite part of staying at an Embassy Suites – where Jack, Courtney and Grace were already chilling out.  We had a great time imbibing for almost two hours celebrating with Jack and happy that everyone was together.  We decided to bring a picnic with us for dinner that night as it is a bit of college graduation tradition and it worked out great as we booked an extra large suite again for one of the rooms that comes with a bar and a large table.  Mom and Dad brought brisket and fixings that we warmed up in the microwave and I made and packed cole slaw for the brisket, a tortellini salad with roasted peppers and peas, a tabbouleh salad and a fruit salad.  It worked out great and everything was superb.  After dinner around 9:00 I talked the kids into walking across the beautiful Roebling bridge and walking a few blocks to Fountain Square in downtown Cincinnati to get Graeters for dessert.  It was a beautiful warm evening, the Ohio River was calm and the Graeters was good as always… although the line was crazy long.  We managed to stay up a bit longer and play black out – our usual vacation card game.
Saturday, April 26th, 2014
We woke up kind of late and had a leisurely Embassy Suites breakfast – myself perfecting the bagel and bacon and cream cheese combo.  We went on a mid-morning field trip to Party Source about a mile down the road.  It is a huge liquor store with aisle after aisle of party supplies, wine, beer and liquor.  It was pretty amazing.  We got a case of wine,  Dad got a case of Black Velvet and a case of wine and Sean and Claire loaded up also.  What a place.  We then went back to the hotel and got ready to go to the commencement at UC.  Jack was only able to get five tickets so Claire, Sean and Sophia spent the day at IKEA and Jungle Jim's – a huge specialty grocery store that they ended up spending two hours in.  We dropped Jack off at his house at 12:30 and parked on campus.  We walked around a bit as it was an amazingly beautiful afternoon – high 70's and sunny – and avoided going into the Arena where we knew we would be sitting for a long time.  We ended up going in at 1:00 to get seats as it was filling up.  The spring commencement was Cincinnati's largest ever so it was packed to the rafters.  The ceremony was almost three hours long… very long.  The speakers weren't very good either and they handed out several thousand diplomas.  Yikes.  We were happy to be there though.  We hung out on the green outside after the ceremony taking pictures. Claire, Sean and Sophia met us there so we were able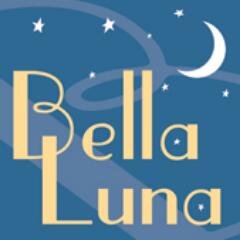 to take family pictures.  We met Rachel's family afterward outside also.  We had dinner at a place called Bella Luna on the south east side of Cincinnati. I researched places about a week ahead of time and it looked good… and they took a reservation for 15 at 6:00 so it was a keeper.  We had a really nice three hour long dinner eating lots of good food and celebrating the graduates.  The menu was Italian and we splurged and all ate lots of good stuff.   We said our goodbyes to Rachel's family and Jack and Rachel as we were driving straight home after breakfast.